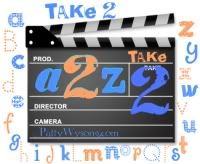 When you hear the the word COMPOSITION-what comes to mind?
For writers, you probably think of an essay or article. For musicians, you may think of written music and the scores written by early composers. For painters, it could be a work of art.
definitions of composition include:
T

he

act

of

combining

parts

or

elements

to

form

a

whole.

T

he

resulting

state

or

product.

M

anner

of

being

composed;

structure

M

akeup;

constitution

A

n

aggregate

material

formed

from

two

or

more

substances:

a

composition

of

silver

and

tin.
I want to focus on the first definition of combining parts or elements to form a whole.
In writing, you chose a topic, and theme or purpose, followed by the structural elements of the introduction, body, summary and conclusion.
Some of the elements used in musical compositions include the structure of musical notation, running theme and use of instruments.
Painting composition consists of the focal point, balance, spacing, shapes, tonal values, dominant color theme
Since I'm studying on-line photography my current focus is on Photographic composition. Some guidelines include:
Pick a subject- What are you trying to convey? Subject should be the focal point
Decide on orientation-Landscape or portrait
Fill the frame- get in close
Rule of thirds- subject not centered in the photo
Find the balance- symmetry or asymmetrical
Point of view-angle that the photo is taken from
In the photo above, my subject was the entire lamp. I was practicing on using different types of lighting and points of view.
The orientation had to be portrait due to the lamp's height.
This photo's point of view has the focus on the fairy on the swing. The branches were included as points of reference or grounding.
The stained-glass lampshade is the focus in the photo below
In this photo I added another item to the scene- a Lucky Bamboo plant. I like the other-worldly feel it brings to the composition. Note the change in orientation. I was unable to bring the fairy into focus-not sure what I should have done.
I find it very interesting that composition covers so many different forms yet has many of the same principles.
Are you a composer? What are some of the compositions that you are creating?